The first advanced bilingual Toastmasters Club in Frankonia!
We are an established advanced club that chartered in April 2013. We want to help our members excel in their speaking and leadership abilities in both English and German. Any member of another club who has finished the CC manual can also become a member of Fraenkly Speaking as a dual member.
Our speaking and educational program supports speakers who want to go the extra mile and conquer advanced speech and leadership projects. Fränkly club meetings are very diverse. We have time for flexible meeting setups. You want to give a 30-minute presentation? You want to test-drive an educational before doing it at a Toastmasters conference? You feel like you need a really honest speech evaluation? We can do all that. And much more.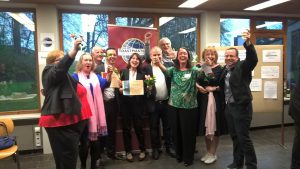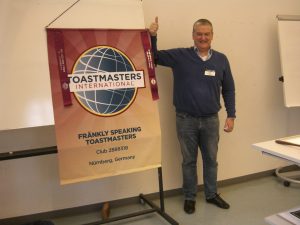 The information on this website is for the sole use of Toastmasters' members for Toastmasters business only. It is not to be used for solicitation and distribution of non-Toastmasters material or information.